Regular price
$156.00 USD
Regular price
Sale price
$156.00 USD
Unit price
per
Sale
Sold out
A bespoke nutrition plan to bring the best out of your dog
This consultation will help a dog reach its full health potential. If your dog has a disease or symptoms of illness like allergies or digestion problems, please go to a Nutrition Support consultation. 
Personalized recommendations based on your dog's breed, age, and activity level backed by science

Talk through specific nutritional needs for the outcomes you desire

Peace of mind knowing you are getting bespoke, hands-on support for your dog

The right diet can give your dog the best chance at a long and healthy life.

The Dog Nutritionist has helped thousands of dog owners. 

Your dog will have a shiny and healthy coat, a healthy weight, and a strong immune system. 
Share
View full details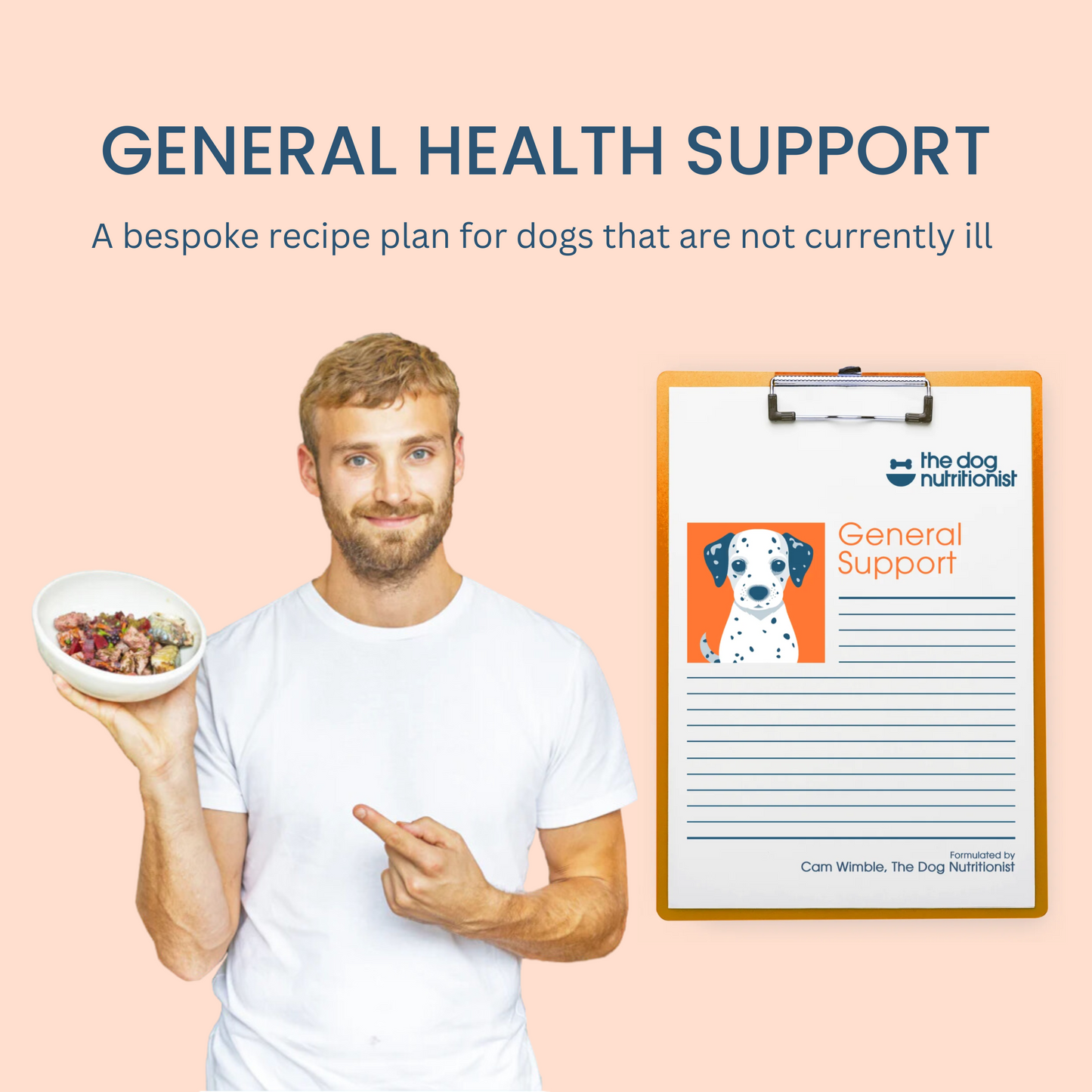 ★★★★★
"No longer spending hours researching symptoms. Got my happy dog back and saving money on dog food."
Suzie, owner of Teddy
★★★★★
"The food my vet recommended wasn't working. I was very stressed. Cam's method was easy to implement and my dog is better than ever."
Chris, owner of Charlie
★★★★★
"Our dog was recently diagnosed with kidney failure…Cam put together a feeding plan for her very quickly and provided support… Her improvement has been nothing short of amazing."
Carol, owner of Kula
★★★★★
"I wish I had the honour of meeting Cam years ago but even at this late stage he has performed a miracle on my little dog and saved his life. My 12 year old Chorkie has always suffered digestion issues…He now never licks at all! AMAZING. He doesn't go off scavenging on walks, he is calmer and full of contentment. I am now evangelising about Cam to everyone."
Sally, owner of Barney
13 Year Cost Comparison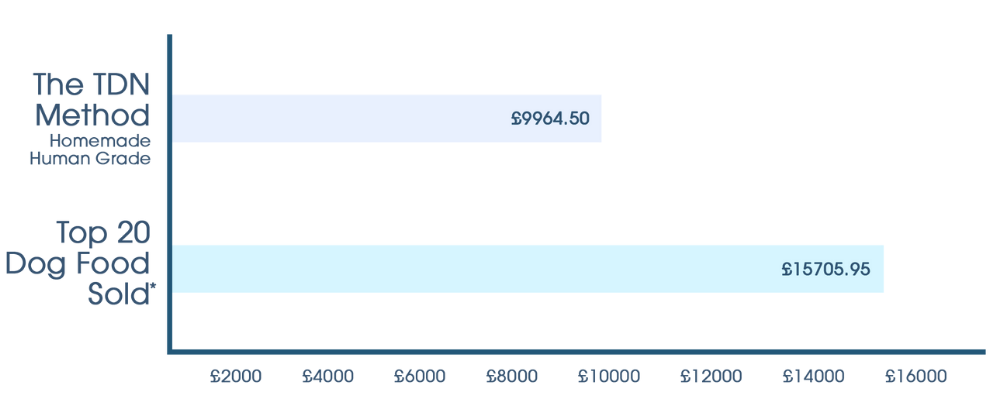 *Average cost per kg for top foods is £6.62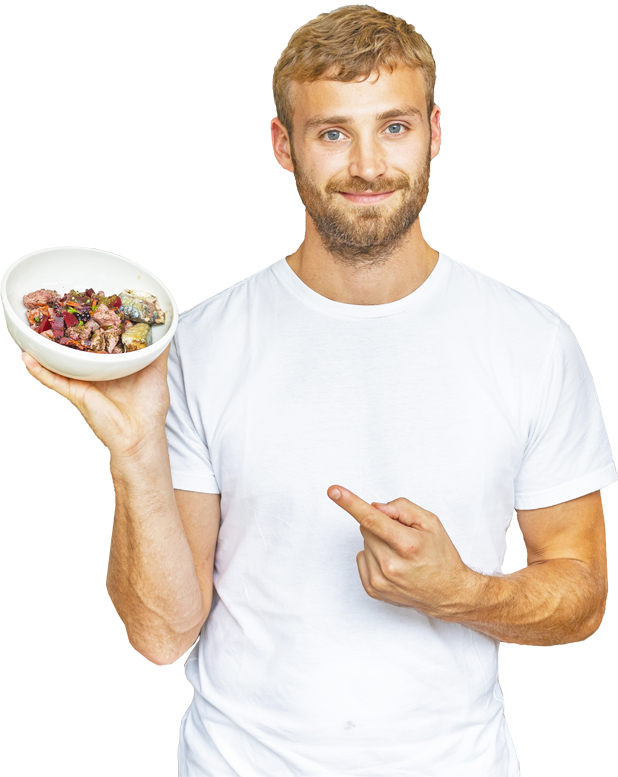 About Cam, The Dog Nutritionist
Dip. Canine Nutrigenomics
Since qualifying as a dog nutritionist in 2017 I've worked with hundreds of dogs, suffering from a variety of illnesses. Each case is unique, requiring time and research to fully understand. I choose to work with the owner to find a bespoke solution and feeding plan. Repeating this process hundreds of times has given me a unique insight into the individual needs of dogs.
My aim is simple, to support dog owners in taking back control over the health of their dog through food. I've committed my life to achieving this goal and I'm proud to have helped countless owners and dogs in the process.
Great support
Really great to have such an informative "new" way to look at protecting our dogs health. On top of that, Cam really is responsive to questions just as he mentions thru his YouTube videos.
Amazing progress
I discovered Cam on Instagram 8 months ago and it's been transformational. I have a 12 year old Jack Russell and started the raw diet (following Cam's Jack Russell recipe planner) . In this short space of time I have observed my dogs plaque has reduced and has nearly cleared completely. Her energy levels have made a significant increase, her coat is shinier and her muscle definition is impressive to say the least! She is overall a much happier dog. The skin on her nose has healed after years of broken skin and sore patches. Her breath has significantly improved and the colour of her gums are healthier. Her poos are healthier(cam has a stool chart for you to follow on his free course) She is no longer bloated and sluggish after meals. She's always been a high energy dog but in last couple of years she had slowed down. Since the transition she's back to leaping over streams, jumping over stiles and swimming again which as you can imagine it has been amazing to witness this progress. She is so excited for meal times she actually thanks us after she's eaten with kisses and affection. Cam's free course is informative and so easy to follow. The specific breed plan is simple to follow and I assure you is well worth the purchase. I've learnt so much from Cam's website and Instagram that I'm incredibly grateful to him. I was spending 60-70 quid a month on supermarket premade dog food. The transition is helping me to save monthly and more likely to avoid future financial strain with vet bills on this healthier diet. Preparing the food takes no time at all and I actually really enjoy making her meal. I highly recommend taking The Dog Nutritionists free course on YouTube and then purchasing the breed specific recipe book. Cam also has a number of free recipes on his website which I have used. Give Cam a follow and check it out for yourself. Thank you again for bringing this awareness and for all your advice Cam. Its the best thing I've ever done for my dog.
Great advice
He has very often advised and supported me online. Everything he's advised comes from sound scientific base and research and the results speak for themselves. I'm so grateful to have someone who actually understands a dogs requirements able to advise when needed. Xx
The right nutrition advice
Cam has taken us on a journey starting from growing disillusion with kibble to Raw is Oh So Right! Good, honest, knowledgeable and passionate about communicating what good food is for our young Frenchie, Cam has dealt with all our questions with patience and wisdom. We were lucky to stumble across Cam. Look no further if you want to get your dog's nutrition right.
Cam provides the best diets
Cam has fantastic nutritional knowledge for individual dogs needs. The recipes and advice are easy to follow and gives your pet the ultimate nutrition at a cost that is similiar or less than the ultra processed store bought food.
Cam is professiional kind caring and understanding and took time to listen and explain our dogs needs he is far more than a business.
We have fostered and adopted dogs for years working closely with dog rescues and have had an array of health issues with them.
Cam povides the best diets for your pets to bring them back to there best health or keep them in good health. Cant thank him enough.
Choosing a selection results in a full page refresh.
Opens in a new window.